The Heritage Prototype v2 (production version)
$

120.00 Sold Out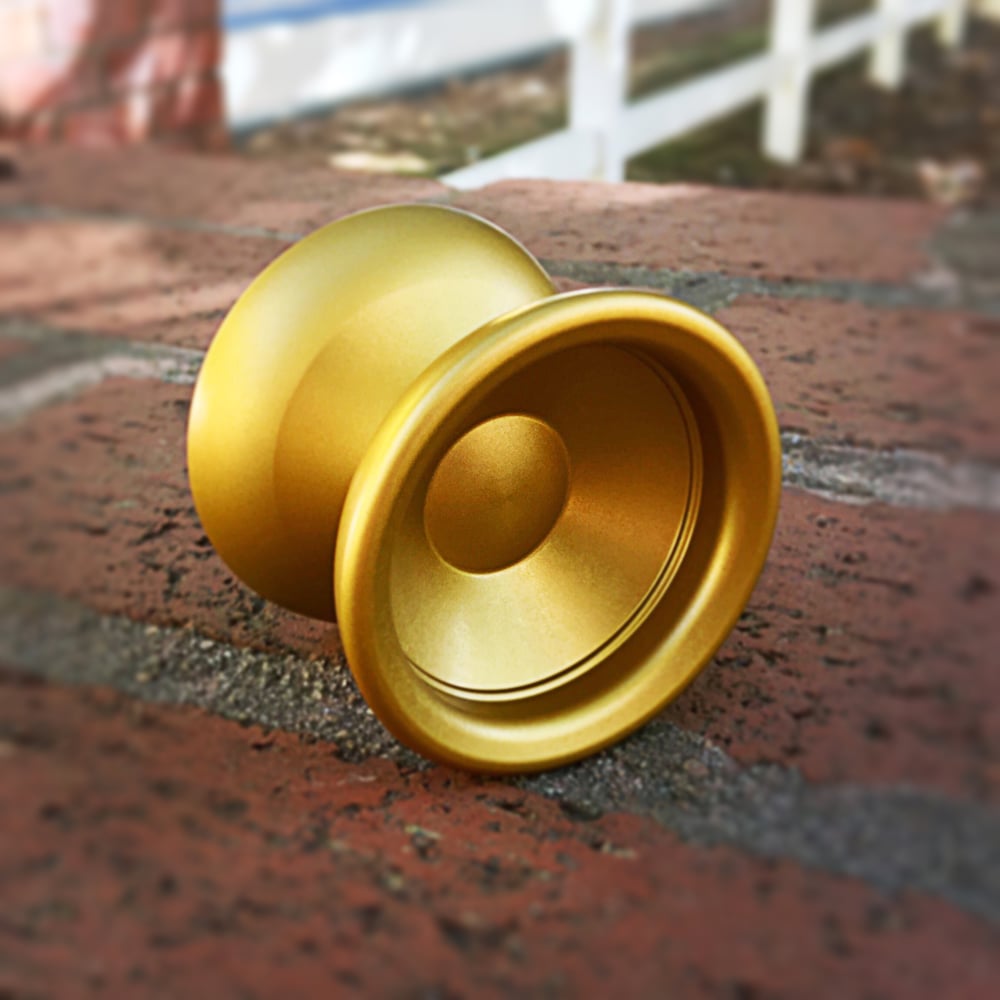 This is "The Heritage" Prototype, the first yo-yo release from YoYoBrothers! These Version 2 Prototypes are anodized in the color Gold with the Pryramatte proprietary finish. These are the only Heritage that will be Gold, and the only ones in the Pryramatte Finish! Own a piece of yo-yo history, and add an amazing yo-yo to your collection at an amazing price!
The Heritage shape combines quiet organic curves with an open catch zone and perfect width. The balanced distribution of weight makes for a very versatile yo-yo. Whether you're playing relaxed, patiently forming new tricks, or blazing through contest freestyles, The Heritage is built to perform on every occasion!
What's different on Version 2? We were amazingly happy with Version 1. It plays fast, smooth, long spin, extremely stable, and solid. We wanted to see what would happen if we slightly reduced in middle center weight, and increased the distribution ratio more to to the rims. This is the final version, and we guarantee you are going to love it!
CONGRATULATIONS to Devin Cagnolatti who got the Golden Ticket on our Instagram Contest! Devin just won a new Heritage Prototype! Contact us with your details and we'll ship it right out!
Share