SUPER ULTRA RARE SPYY Jon Rob BAC Pure (NOT VSOP!)
$

350.00 On Sale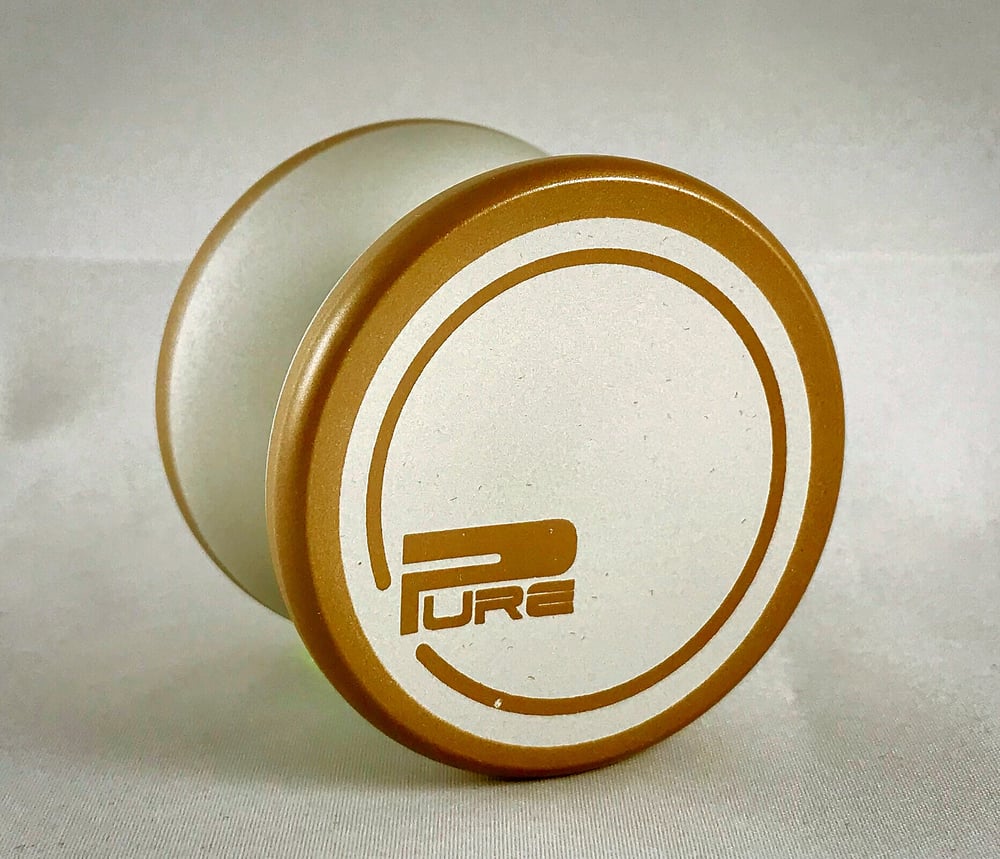 This is NOT a VSOP Pure.... You are looking at the RAREST and PUREST of all Pure's... a super ultra rare SPYY Jon Rob BAC Pure. This is NOT a VSOP Pure. The rims are completely pad printed gold. There were literally only a handful of these produced, and you could only get it at BAC back in the day. Jon Rob himself even had to pull strings just to get one. At first glance it looks a bit like a Pure VSOP, however notice that the rims are not raw aluminum. These were actually bead blasted before the clear ano, which made the grayish white color you see. If you're a SPYY fan, a Jon Rob fan, a 5A player, a collector who may have all the other SPYY Pure Editions, but not this rarity, or just want to cash in on an amazing piece of YoYo History you won't find anywhere else, don't let this one slip away!
*yoyo only
SHIPS FREE AND INSURED!
What are we doing at YoYoBrothers? Are we selling off the greatest yoyo collection of all time? Nope, just sharing the love! We somehow ended up with two of these ultra rare beauties, and after realizing how many people were feverously after this gem, decided to make their dream a reality and offering one up to the public!
Share