OG CLYW Alex Bearing Gull Peak
$

200.00 On Sale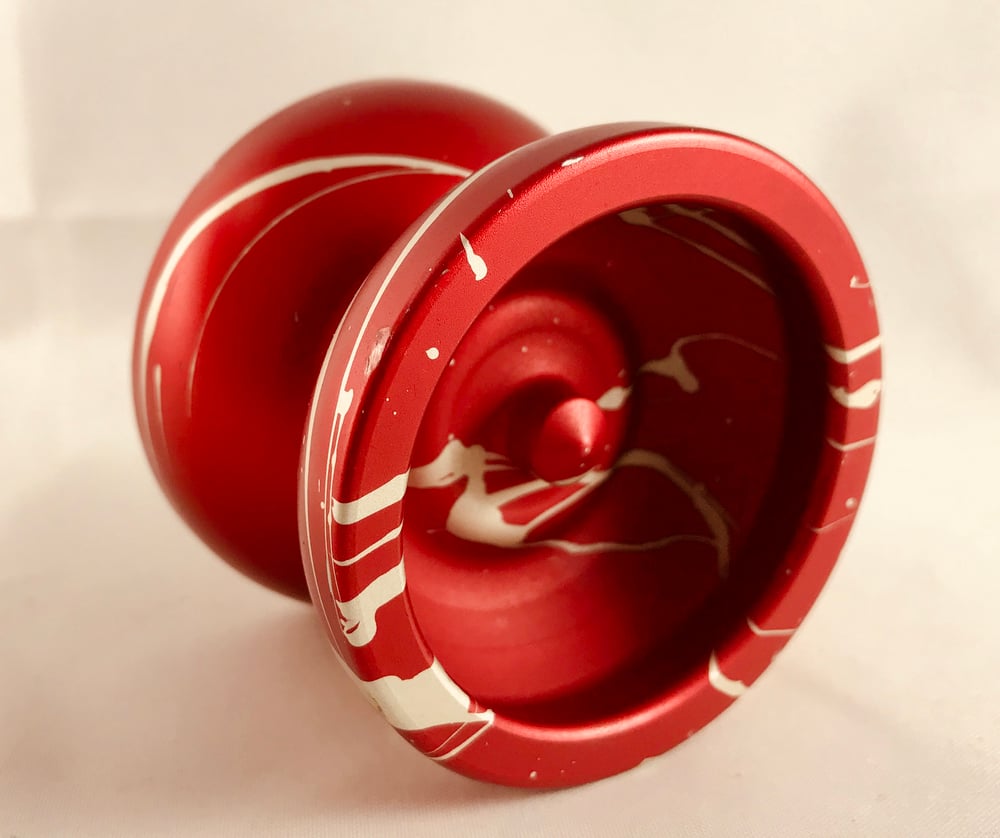 This is a 2nd run OG Peak in Red with Clear Splash. These were known as the Bearing Gull Peak's, signature of Alex Berenguel. The 2nd run Peaks were hit and miss, as far as consistency and playability, however these were different! There were only 85 of these produced, and they were the best of 2nd run Peaks ever produced by the second shop. As is outlined in the "Peak History", there is just something special about this Peak. All owners of it have said it time and time again. The Peak is basically a collectors market as of now, but if you are in the market for an OG Peak to throw, and can't find a 3rd run, finding an Alex Bearing Gull Peak is the next best thing!
This yo-yo is not perfect and does show some wear and damage, and although we highly encourage you to check out the pictures carefully, be advised that these pictures do exaggerate the damage and make it appear worse than it actually is. That's a good thing, as we want to err on that side, and make sure you know what you are getting. The colorway also helps some of these issues blend in, so they are not as noticeable.
This is for the yo-yo only, no box.
Ships Priority within US.
Share